Along with its exciting announcement to premiere on October 7, tvN's upcoming romantic fantasy drama Tale of the Nine Tailed has dropped the first character stills of lead stars Lee Dong-wook, Jo Bo-ah, and Kim Bum.
Tale of the Nine Tailed depicts a romance that blossoms between a gumiho, a mythical nine-tailed fox in Korean urban legends, and a woman who works as a TV producer. Bringing conflict into their story is the gumiho's half-human stepbrother who is full of hatred for mankind.
In the freshly unveiled character stills, Lee Dong-wook (Strangers from Hell) exudes an irresistible aura as he transforms into Lee Yeon, a gumiho who used to be a mountain god but now hides behind a human-like appearance. He settles in the city to clean up the mess of those who create havoc in it. With a dangerous yet mesmerizing expression, Lee Yeon looks like a deity personified as he watches intensely over someone or something that most probably had gotten on his bad side.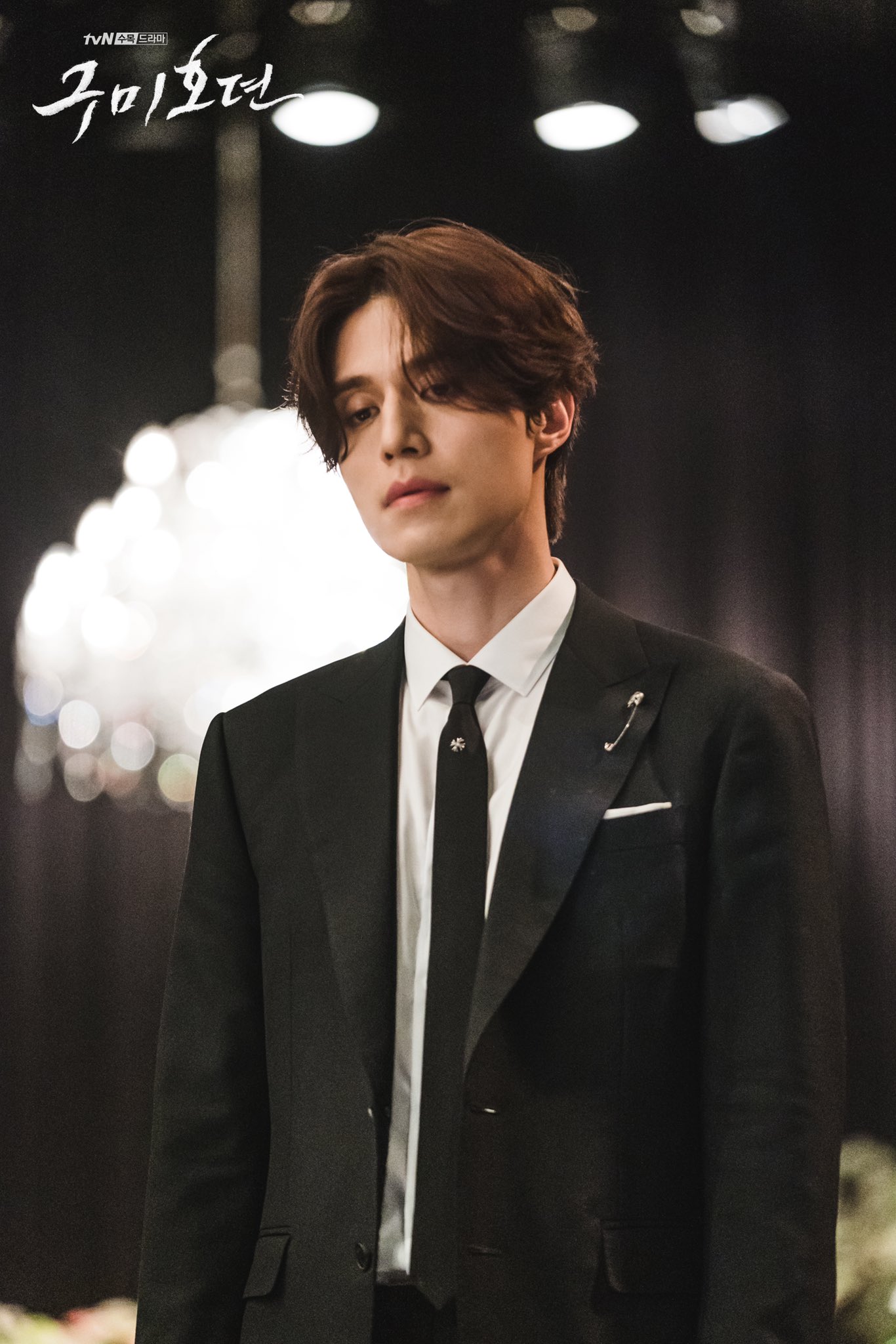 Meanwhile, Jo Bo-ah (Forest) who plays the female protagonist Nam Ji-ah, flashes a slightly confused face at the camera while looking at a certain out-of-focus person in that captured moment. Ji-ah works as a TV producer of a show that features accounts of urban myths. Upon hearing about an unidentified man who wanders mysteriously around the city, she sets out to track him down.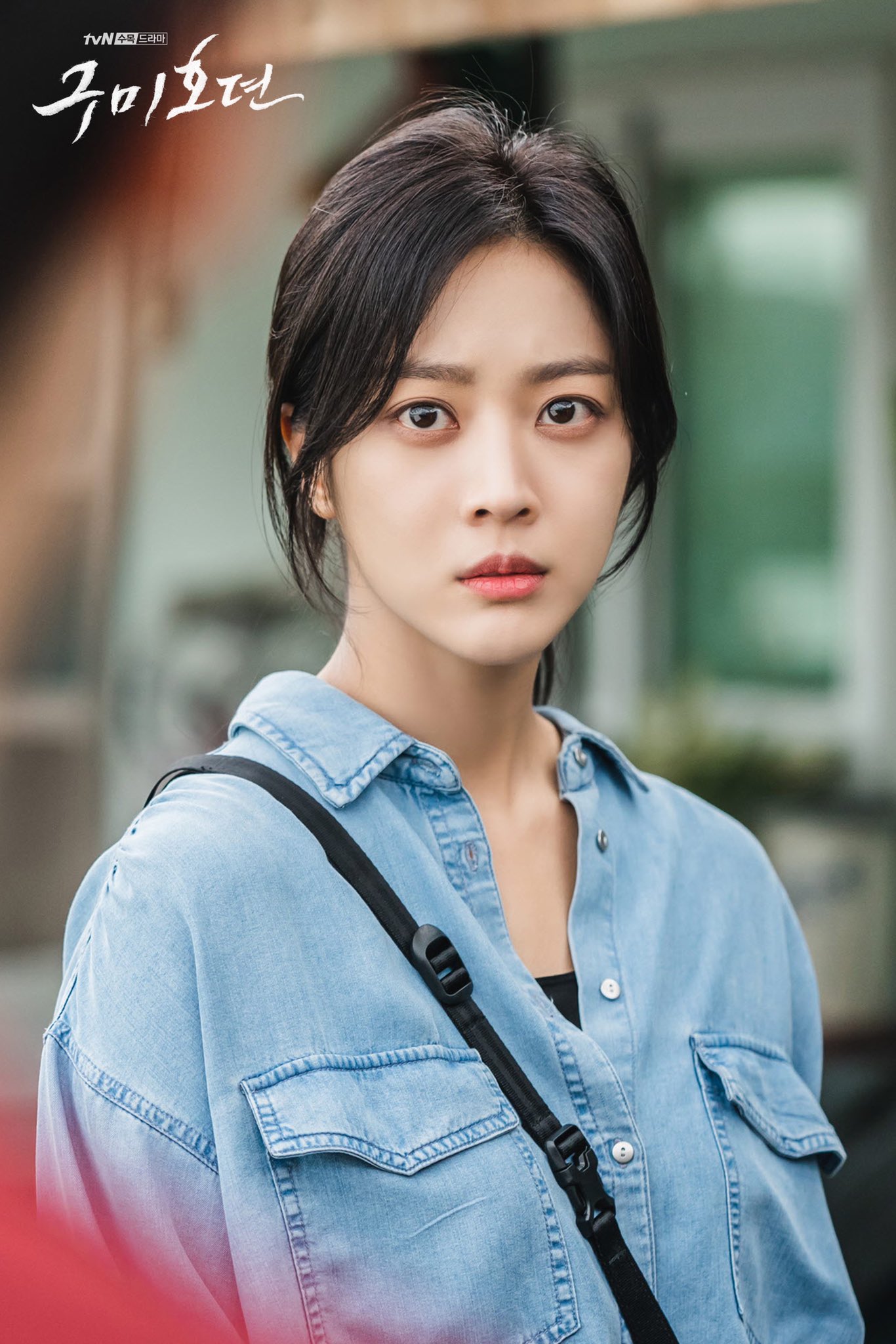 Adding an exciting twist to the tale is Kim Bum (Mrs. Cop 2), who suits up as Lee Yeon's stepbrother Lee Rang. Snapped while looking wickedly gorgeous in his red and black ensemble, his gaze fixes down on someone as a mischievous smirk starts to outline his lips. Though he is half-human, Lee Rang harbors a deep-seated contempt for their kind and has formed a hobby out of punishing them for their earthly desires.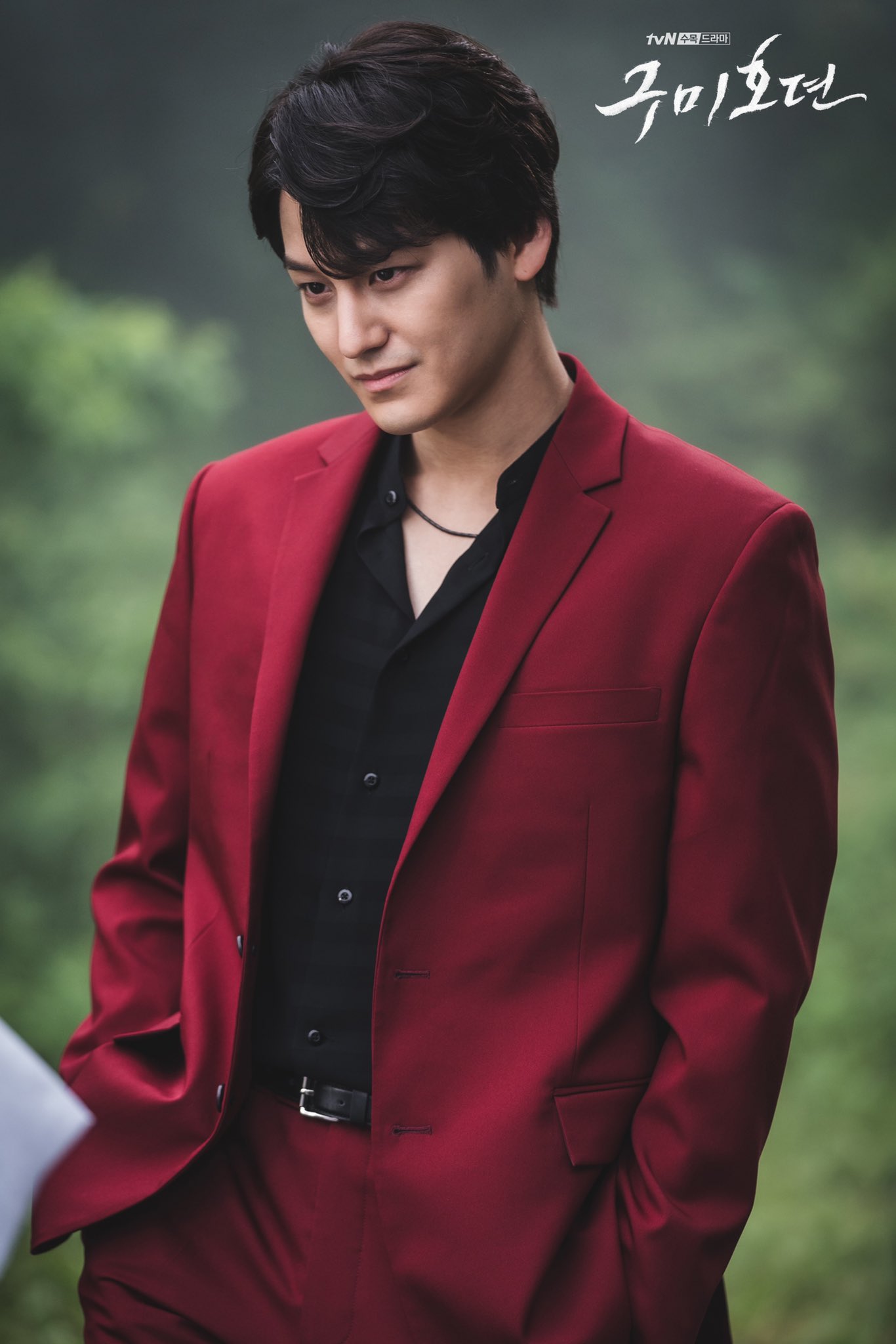 Among the previously confirmed cast for the series are actors Kim Yong-ji (The King: Eternal Monarch), Hwang Hee (Doctor John), Kim Jung-nan (Born Again), Ahn Gil-kang (Memorials), Kim Hee-jung (Mystic Pop-up Bar), Jang Won-hyung (Stove League), and Kim Kang-min (She Knows Everything). The lineup is anticipated to throw in their unique charms into the plotline and create a Korean drama that will have a similar atmosphere as well as evoke the same emotions as that of the American romantic fantasy movie series The Twilight Saga.
As an early invitation, the production team said, "Tale of the Nine Tailed, which became highly talked-about since the news of its production broke out, will finally meet the viewers after the conclusion of Flower of Evil. Please look forward to it."
Tale of the Nine Tailed is penned by screenwriter Han Woo-ri and directed by PD Kang Shin-hyo of The Heirs (2013), who worked together in the drama Children of a Lesser God (2018). It is scheduled to air every Wednesday and Thursday at 10:50 p.m. KST.
Source: 1