This year's highly anticipated mystery-thriller movie Call, starring Park Shin-hye and Jeon Jong-seo, has pushed through with its plans of premiering on Netflix.
Following the postponement of Call's original domestic release last March due to the COVID-19 pandemic, its production team had reportedly undergone a serious deliberation on whether releasing the film on an over-the-top (OTT) media service would be a better choice than via box office, considering that the latter may put moviegoers at risk. On October 20, Netflix stated in an official announcement, "Call will have its exclusive worldwide release on the 27th of next month," thereby also revealing that the production team opted for its initial resolve.
Call is set to depict an unprecedented storyline that features an inexplicable time warp and dark human obsession at its core. It begins with a mysterious phone call between two women from different timelines.
Park Shin-hye plays the role of Seo-yeon, a woman who lives alone in her house. Upon returning home from a long trip, she finds an old-looking phone and receives a call from a stranger who claims that she lives 20 years in the past. Park previously wowed viewers with her captivating portrayals in the films My Annoying Brother (2016), Heart Blackened (2017), and #Alive (2020).
Meanwhile, Jeon Jong-seo is a fresh face in the entertainment industry who recently made her acting debut in the critically praised movie Burning (2018). Jeon portrays Young-sook, a woman from 1999 who tries to change her future by constantly conversing with Seo-yeon and trying to gain her trust.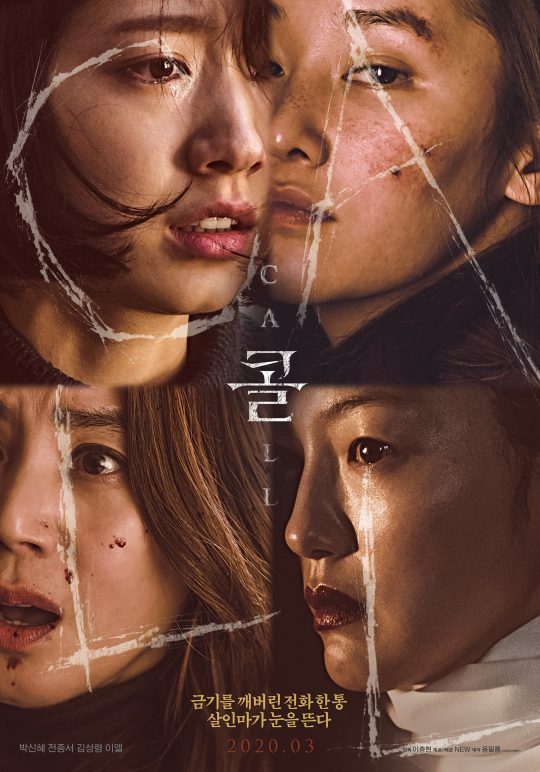 In addition, seasoned actresses Kim Sung-ryung (Believer) and Lee El (Scent of Ghost) are also among Call's main cast. Kim takes the role of Seo-yeon's mother, who goes through the struggle of looking for her daughter after learning of her sudden disappearance, whereas Lee El transforms into Young-sook's spiritual mother. A spiritual mother or father is a shaman who initiates the possession ritual and training process of to-be shamans.
Produced by Yong Film, Call marks Lee Choong-hyun's first feature film directorial work. It is slated to drop on Netflix this November 27 in over 190 countries across the globe.
In the meantime, you can check out Call's trailer below.
Source: 1