Alice, SBS's upcoming human sci-fi series, has featured the transformation of main stars Kim Hee-sun, Joo Won, Lee Da-in, and Kwak Si-yang in a set of melancholic character posters.
Described as a fantasy slash action melodrama, Alice depicts the existence of time travelers from the future who come to the present through a device called "Alice." It follows the journey of Park Jin-gyum (Joo Won, My Sassy Girl), a fearless detective who was born incapable of expressing his emotions. As he sets out to unravel the mysteries behind time traveling, Jin-gyum comes across Yoon Tae-yi (Kim Hee-sun, Room No. 9), a woman whose face is identical to that of his dead mother.
The two protagonists in the drama are presented in eye-catching individual posters that are similarly set against a sunset-painted background. First, Detective Park exudes an overflowing charisma as he looks intently at something from afar. Captured at an angle, the shot highlights his white-themed attire, finely sculpted face, and expressive eyes that speak way more than what he intends to let on. The caption in the middle of the poster says, "No matter which world you're in, I'll protect you," implying that even though he was diagnosed with congenital apathy, he is prepared to do whatever it takes to protect the only person whom he holds close to his heart.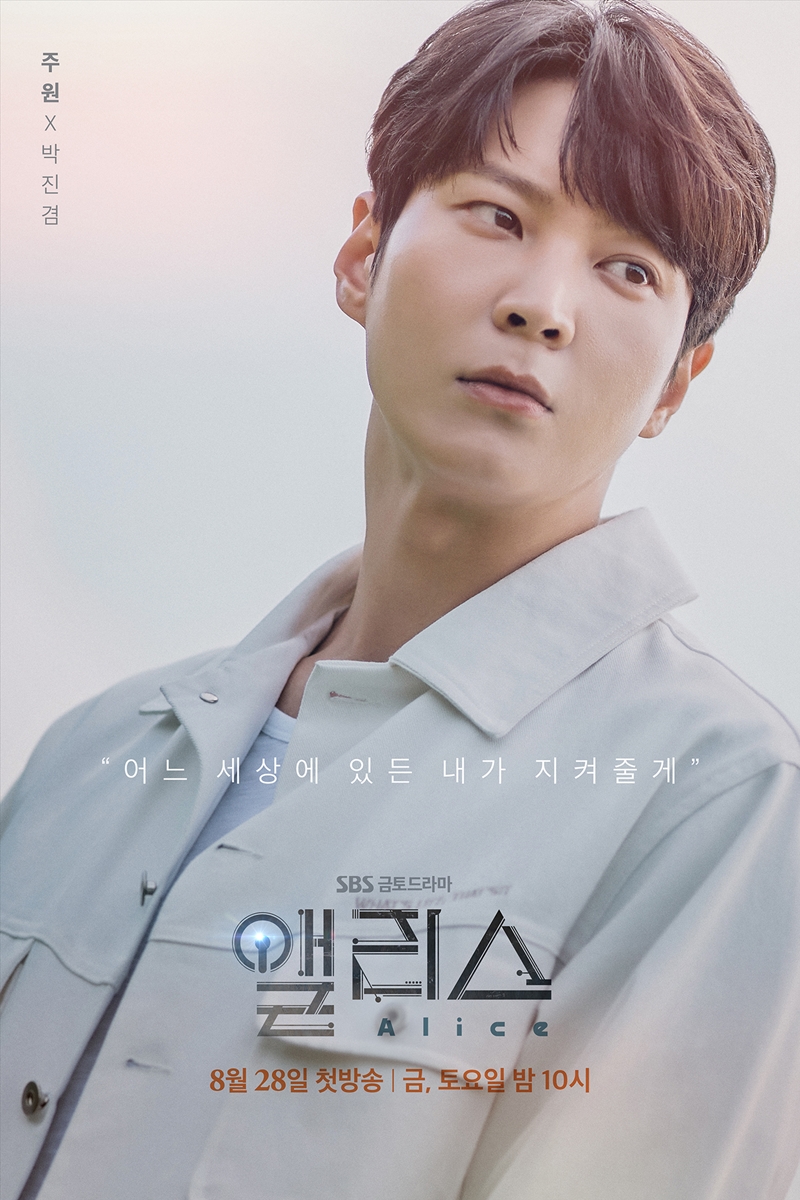 Echoing Jin-gyum's visuals is the brilliant scientist Yoon Tae-yi, who is also dressed in white and gazing in the same direction as him. Bringing out her captivating beauty is the confidence that radiates from her feminine yet resolute countenance. Intensifying everyone's curiosity about whether she is related in any way to Jin-gyum, the text before her reads, "If it's for you, I would do anything."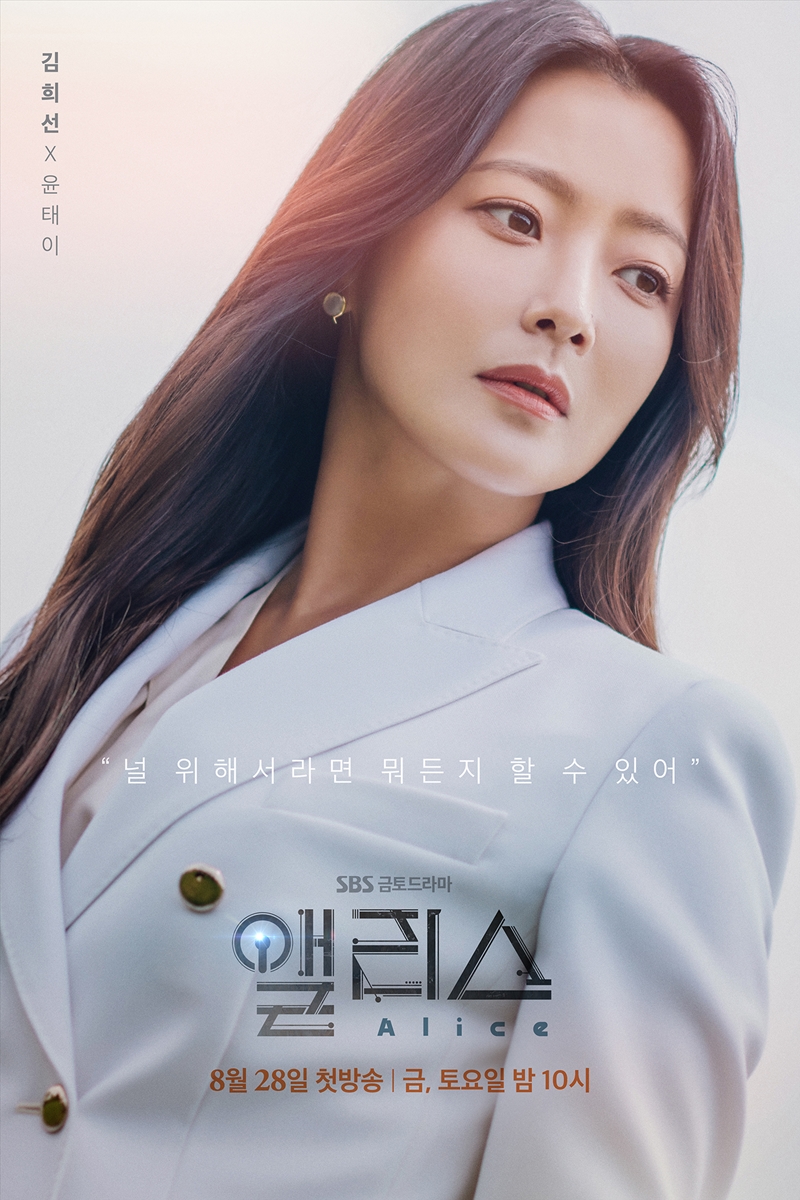 Meanwhile, SBS also shared a first look at major cast members Lee Da-in (Doctor Prisoner) and Kwak Si-yang (Welcome 2 Life) through their posters. Lee Da-in plays a bright and optimistic reporter named Kim Do-yeon. Confident and steadfast, Do-yeon is the only friend Jin-gyum has in the world. Their tight friendship is evident in the tone of the words in front of her that state, "Make sure to accomplish what you have to. But don't get hurt, even a little."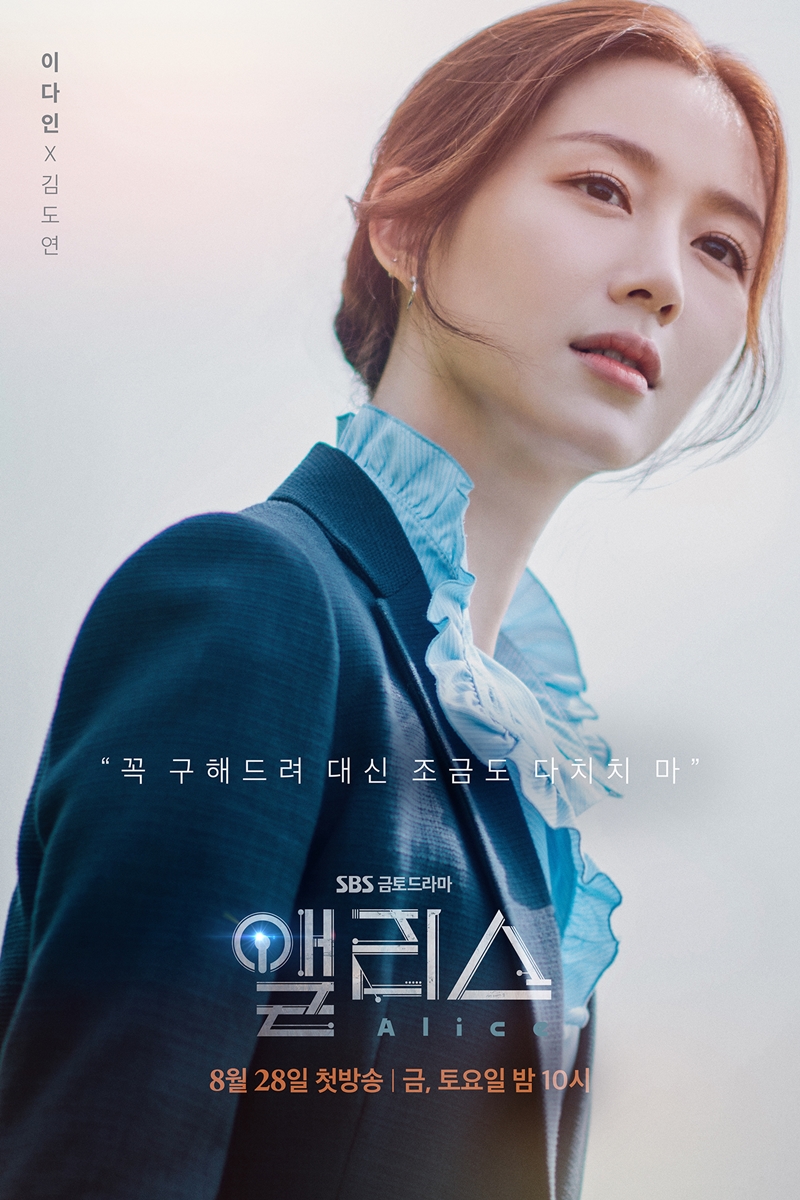 Completing the lineup is Kwak Si-yang who suits up as Yoo Min-hyuk, leader of the elite team that is tasked to develop Alice and protect it. Tagged with the caption "I have to be stronger to protect what's precious to me," his striking features, tailored appearance, and dedication to his job collectively suggest that he is just the right man for the mission.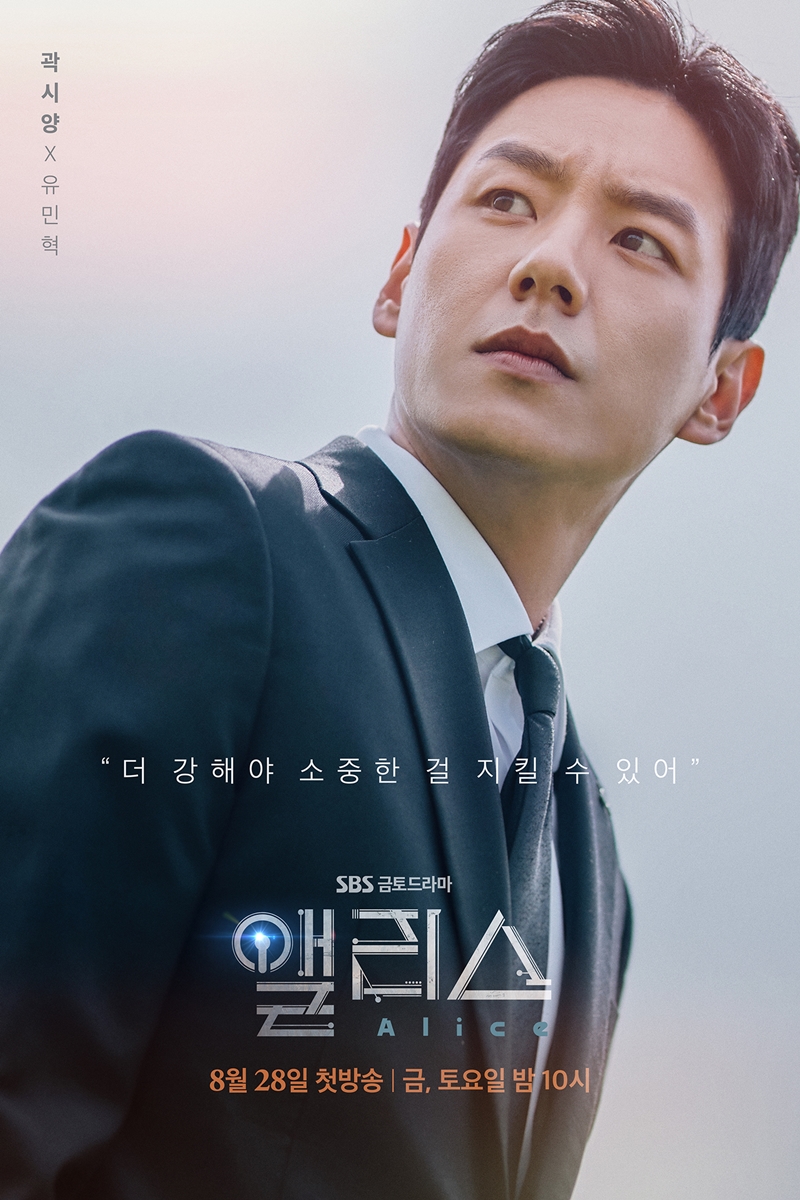 A two-episode special titled Alice: The Beginning, which contains exclusive interviews and behind-the-scenes footage of how the cast and production crew prepared for the series, will be broadcast on August 17 and 22 at 6:25 p.m. and 10:35 p.m. KST, respectively.
Alice is directed by Baek Soo-chan of Into the World Again (2017) and is co-penned by screenwriters Kim Kyu-won, Kang Cheol-kyu, and Kim Ga-young. Slated to premiere on August 28, the drama is set to air every Friday and Saturday at 10 p.m. KST, replacing Backstreet Rookie.
In the meantime, check out Kim Hee-sun's and Joo Won's promo stills here and here, as well as the drama's main poster here.
Source: 1
Read Next: